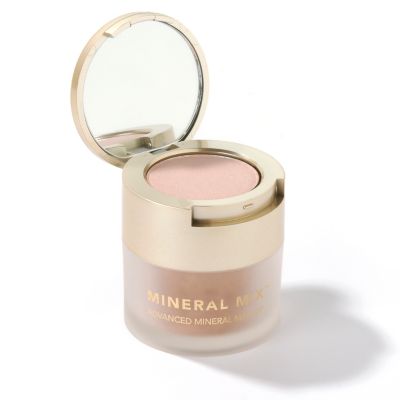 I recently discovered Senna Cosmetics, and glad, glad, glad am I!
So far, I've tried a plethora of goodies from Senna, each of which I'll be reviewing soon. But, first up is a Senna best-seller, Mineral Mix Cover & Finish Foundation.
Mineral Mix marks the end of getting the wrong foundation color. How so? It contains a beautifully blend-able loose mineral powder foundation in the base along with a darker pressed mineral foundation powder in the lid. Simple and smart.
Mineral Mix isn't just a color-matching miracle. It's also smart in other ways. A special milling process gives this mineral foundation a supremely silky smooth texture that glides onto the skin. The neutral color range looks fresh,  clear…more natural than any I've tried before. Natural minerals supply the dewy soft light reflection needed to diminish lines, wrinkles and flaws while also providing chemical-free sun protection. Plus it completely covers blemishes, discolorations, redness, even rosacea and is gentle enough for the most sensitive, problem-prone skin.
I really love that Mineral Mix is chemical free. Not only that, but it's also free of talc, oils, fragrance, waxes, and dyes. So if you're looking for a super-natural foundation that actually lives up to its promises, you've finally found it.
Moreover, Mineral Mix is great for all skin types, but it's particularly good for oily skin. In fact, makeup artist Wei Lang gives it two thumbs up, saying Mineral Mix "gives the ultimate soft-focus finish."
Don't forget: GET 10% OFF AT SENNA THROUGH TODAY (8/30) by entering "tweet10″ at check-out.