Posted by GirlPaint | Filed under Farewell
It's time to face the music, My Sweets. The last several years have been a beautiful journey and speaking for myself (who else would I speak for?), I've had a blast.
But, sadly, it's time to say farewell. My time and interests have been pulled (and pushed) elsewhere, and GirlPaint has suffered.
I'm deeply grateful for the chance to connect with you…and you…and you over there. Well, heck, all of you. It's been a true pleasure, and for me, a learning experience that I'll never forget. I'll always treasure GirlPaint, the blog and the persona, and remember them — and you — fondly.
I'll leave the blog up for awhile, for posterity's sake if nothing else. Thanks for the memories…
Farewell, My Sweet GirlPaint.
Tags: Au Revoir, Auf Wiedersehen, Cheerio, Ciao, Farewell, GirlPaint has left the building., goodbye, Goodnight and good luck, Hooroo, Slán go fóill, U-hyu'-s-ti
Posted by GirlPaint | Filed under DIY (make your own!), face, gifts, holidays, self-improvement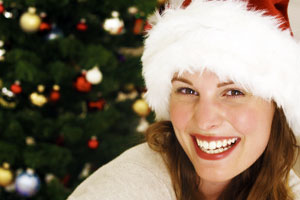 Sleigh bells are ringing, snow is glistening, and you're all about that walk through a winter wonderland. But along with the joy of these seasonal outdoor elements comes the stress of holiday shopping, party hopping and family gathering. We say, no need to be gloomy when there's merriness to be found. Here, ways to relax and rejoice, while respecting the green (both the Earth and your loot).
How to Have a Feel-Good Holiday this Year.
Article courtesy of Total Beauty (www.totalbeauty.com)
Tags: beauty, dry skin, fashion, holidays, inspiration success writing education self-improvement, makeup, winter blues
Posted by GirlPaint | Filed under anti-aging, eyelid, eyeshadow, gifts, holidays
NIMLI — one of my favorite online retailers — is devoted to providing natural, organic, and sustainable lifestyle products, while embracing style and aesthetic.
NIMLI offers a lovely selection of makeup including the beautiful organic line, NVEY ECO, and I'm in love with . Soothing Chamomile and antioxidants Vitamin C, E & A, make for a smooth and soft formula excellent for dry and sensitive skins. A natural base of corn silk and jojoba oil adds depth of colour, ease of application and long wearing ability.
Black Friday Special: get 25% off Storewide good through 12/31 at NIMLI
Tags: all-natural, beauty, discount, dry skin, eyelids, eyeshadow, gifts, holidays, makeup, organic, winter blues
Posted by GirlPaint | Filed under anti-aging, bargain, body, DIY (make your own!), eyelid, face, hair, handmade, hands, holidays, makeover, recipe, skin care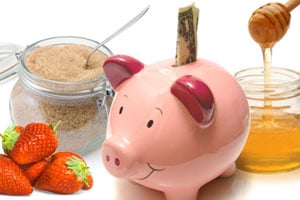 Does your tight budget make even drugstore beauty products a luxury? No worries. You can still have beautiful skin and hair without buying a ton of (or even any!) products.
These bargain beauty tips will show you how to turn kitchen leftovers and more into everything you need to look great. Bonus: these tips all use natural ingredients — good for you, good for the earth!
Get these budget beauty tips by clicking here.
Image courtesy TotalBeauty.com
Tags: all-natural, bargain, beauty, discount, DIY (make your own!), dry skin, economy buster, eyelids, freebies, hair care, moisturizing, organic, perfect pores, recipe, skin care, value, young
Posted by GirlPaint | Filed under bargain, gifts, hair
Some Head Organics hair products, that is (gotcha, didn't I?)
A Best of Beauty award winner in 2008 and 2009, the California-based Head Organics opened their doors in 1969 — yeah, I didn't know that either — and true to their founding spirit, they have since set the standard for sustainable, organic hair products that both work beautifully and smell fantastic.
Head Organics' sustainability mantra extends far beyond product formulas. Bottles are either recyclable or made using recycled material, labels are printed with non-GMO (genetically modified organism) soy ink and all formulas are biodegradable. And if that wasn't enough, Head's manufacturing processes are offset with wind power, and they pay six cents more per bottle to have all them produced and shipped from a factory within 10 minutes of the laboratory in order to reduce the company's carbon footprint. Wow. Now that's a good corporate citizen. And a beautiful one to boot.
Not only are Head Organics' products thoughtfully made, they're also thoughtfully marketed, in particular in this economy.
For example, Clearly Head Shampoo, the simplest of shampoos is formulated with certified organic ingredients to gently cleanse hair and scalp. The clear formula speaks to its clean, residue-free purity. Best part? 16.9 oz. suggested retail is only $13.50. Nice!
Better yet, I've got a bargain-hunting tip for all you tree-hugging economical gals and guys: You can get Head Organics products at iHerb.com at a phenomenal discount. What's phenomenal, you ask? Try this on. Full size Clearly Head Shampoo for $6.88. HELLO!
At these prices (thank you, iHerb!), you might just have to try my other favorites from Head:
Tags: all-natural, bargain, discount, economy, economy buster, hair care, organic, value
Posted by GirlPaint | Filed under body, fragrance, gifts, perfume, wedding
Young, fresh, breezy, beautiful. Words that describe Yves Saint Laurent's newest fragrance, Parisienne.
Perfect for daytime wear or anytime you're feeling a little — or a lot — romantic (can anyone say wedding?), Parisienne is reminiscent of its predecessor, Paris, and yet it's distinctly different.
Touting notes of blackberry, Damask rose and sandalwood, Parisienne is decidedly earthier than Paris — softer, more subtle but definitely feminine.
And the bottle. Beautiful, substantial, luxe. It belies the price-tag, which for a YSL eau de parfum is chintzy, only $39 for 1 oz.
Next time you find yourself at the cosmetics counter, be sure to ask for a spritz of Parisienne. You'll feel like you've been swept away to the City of Love, Lights and Luxury — like you're one of the natives in fact. Ooh la la. Amusez-vous bien. La joissance!
Tags: inspiration, yves saint laurent
Posted by GirlPaint | Filed under makeover, mascara, tools, brushes, gizmos, gadgets
As if L'Oreal doesn't have enough mascaras (65+?!!!), they're coming out with another. And this one is — in a word — different. Aptly named, L'Oreal's latest lash amplifier is called Telescopic Explosion.
Not to be confused with plain ol' Telescopic Mascara, Explosion comes in a hot red-and-black tube and features a spiky, round brush reminiscent of a little torture device. But not so…oh no.
I was lucky to get a preview of TE, and the first few times I tried this stuff, I attempted to apply it like regular mascara — I mean I'm an old pro, right? Wrong. Boy was I disappointed. My lashes kept sticking together…in fact, it was a gloppy mess.
But I wasn't about to give up, and before too long I figured out there's a little trick to this one. Because the brush is sooooo different — and I suspect the formula is too — you have to apply it differently. And boy was I thrilled! It looked like I was wearing false eyelashes — really pretty ones.
Wanna know the trick? Okay, here's what you do. Wipe off the tip of the applicator (I hesitate to call this thing a brush 'cuz it ain't, okay?). Facing your mirror, open your eyes really wide and tilt your head back a little. Next, starting with the inner lashes lightly brush the spiky globe through your lashes, moving to the center and then to the outside. If you end up with any "stickies," run back through them with the spiky globe. In fact, I find the more coats, the better and more precise the application…and the prettier, longer and more fanned out the lashes look. I mean, wow!
Currently it's a little hard to find Telescopic Explosion — and with the results I *finally* got, I anticipate that won't change even when this little gem goes into wide release. But right now you can get it in the U.S. at ULTA for about $9 and in the U.K. at Boots for around 10 quid. Remember if you try it, don't give up until you figure out the secret to putting it on. You'll be glad you did. *wink…with stunning lashes*
Posted by GirlPaint | Filed under anti-aging, face, perfect pores, primer, skin care, wedding
Want to put your best face forward? Here are four new and tried-and-true products to help you do just that.
First up, Goldfaden just released Daily Scrub. This very scrubby exfoliant contains ruby crystals, anti-aging red tea, hyaluronic acid and seaweed extract to help remove dead surface skin cells and other impurities to reveal fresh, soft skin and nourish your complexion all in one. Goldfaden Daily Scrub saves time since you just mix a small amount with your regular facial cleanser, plus it saves money because it enables your skin to better absorb your precious toners, serums and moisturizers.
Developed by Carmelite monks, Easeamine is a new and innovative adenosine-enriched anti-aging facial treatment. What's adenosine? In its usable form, adenosine triphosphate, or ATP is a special carrier of energy in all living things. It acts as a chemical 'battery', storing energy when it is not needed, but able to release it instantly when the body requires it. According to Easeamine's own research, the adenosine in their cream increases protein synthesis, increases cell size, and it benefits skin by decreasing the amount of wrinkling, roughness, dryness, laxity, sallowness, and discolorations in skin. Some of the proceeds of this relatively affordable ($65/tube) treatment supports the work of the Carmelite Charities which include feeding, clothing and educating the needy as well as helping to fight global warming.

Skin Again, a leader in the production of skin care products that are infused with the Energies of healing elements, introduced pRo-Tone serum, which is specially formulated with all-natural ingredients, including pure aloe, calendula, chamomile, burdock, and Vitamin E. pRo-Tone was originally developed to help mitigate and heal burns of all types — razor, waxing, sunburn, chemical and otherwise — when the company's founder severely burned her face when lighting a backyard fireplace. pRo-Tone healed her skin completely…no scars or discolorations. It contains a unique blend of soothing phyto-nutrients and peptides and a patented Dermavibe formula which consists of vibrational energies of hundreds of natural extracts that work to reduce pain, inflammation, redness and blistering caused by different kinds of burns. It also works as an extremely effective anti-aging and anti-inflammatory treatment for your face, neck, decollete and hands.
To help stop 'disappearing makeup' syndrome, Senna Cosmetics developed its Silky Primer under makeup smoothing serum. Packed with anti-oxidants like Vitamins A and E, this colorless primer makes your makeup go on effortlessly and last all day. By filling in pores, fine lines and wrinkles, your skin looks and feels silky smooth and super soft.
Tags: all-natural, anti-aging, beauty, dry skin, organic, perfect pores, primer, skin care, wedding, young
Posted by GirlPaint | Filed under anti-aging, concealer, eyelid, primer, skin care, wedding
I am LOVING Senna Cosmetics Totally Transforming Eye Shadow Primer. This anti-aging neutral cream eye shadow primer contains a potent vegetable ogliopeptide from natural hibiscus that functions in much the same way that Botox injections do, but without the pain and loss of facial expression!
It not only helps firm and smooth the eyelid while minimizing lines and wrinkles, it's THE perfect concealer. It covers discolorations such as redness, darkness, or irregular pigmentation, and it stays on ALL DAY. And I'm one of those gals whose makeup mysteriously disappears as the day wears on. Well, Senna Cosmetics' Eye Shadow Primer is what wears on…and on and on. I use the smallest dab under my eyes, around my nose and on those pesky blemishes, and it covers them beautifully — like nothing I've ever seen before. And I've tried just about every concealer on the market…usually I end up looking like a raccoon (um, too white) or an Oompa Loompa (yeah, too orange). This stuff is perfection. And it makes you look perfect.
As an eye shadow primer, it's great, too. Eye colors look richer and more true, and they last longer.
To use, just apply after eye cream and before eye color. Smooth over the entire eyelid. May be used under and around the eyes and anywhere you need to 'cover it up' also, but use sparingly. A little goes a long way.
Tags: all-natural, anti-aging, beauty, concealer, eyelids, eyeshadow, primer
Posted by GirlPaint | Filed under anti-aging, bargain, body, skin care, wedding
Summer's almost over. Time to face a fading fall tan and then a pale winter. Or is it? Wanna keep your beautiful glow all year? Chances are you've tried self-tanners before. Maybe you found one you like. Most of us — me included — have not. I'm one of those gals whose fair skin doesn't take well to self-tanners. I end up looking like a(n even more) ridiculous version of Lindsey Lohan, all orange and streaky. Well all that's over.
I know I've been on a big L'Oreal kick lately, and guess what? It ain't over. L'Oreal recently introduced their Sublime Bronze line, and I'm in love. My pale-skinned self can't get enough of one self-tanner in particular, Luminous Bronzer. It's touted as a lotion, but I'd call it more of a lotion-gel…or gel-lotion…whatever. It's pretty awesome.
With light-reflecting "micro-particles" LB instantly illuminates your skin so you can SEE where you put it on, and then it gradually develops into a NATURAL-looking glowy tan — with NO STREAKS. To keep your skin healthy, Luminous Bronzer contains alpha-hydroxy acids to keep your skin soft and smooth along with vitamin E to provide anti-oxidant benefits to your skin. Plus it has a nice, fresh scent that's invigorating but not overwhelming. At about $10 for a generous 6.7 oz. it's a bargain indeed.
One thing to note: Luminous Bronzer does NOT contain sunscreen. Since it DOES contain alpha hydroxy acid (AHA), it can increase your skin's sensitivity to the sun and the possibility of sunburn, so be sure to add a good layer of SPF 30 sunblock if you go outside after applying LB.
Tags: anti-aging, bargain, economy buster, Hollywood, self-tanner, wedding, winter blues